Today I wanted to do a blog post on the 'Shine Night Walk' which is taking place in London, at the end of this month.
Walking past all the iconic landmarks of the city, Shine Night walk returns to London to raise money for Cancer Research.
Shine is a 'Cancer Research' night time marathon, open to men and women from the age of 13 years old. People from all over the UK will attend to support the cause and join in with the event.
The reason I am writing this blog is because I believe in supporting a good cause and my parents are doing the Shine Night Walk. So I wanted to let you know that if you want to support cancer research you can sponsor them here!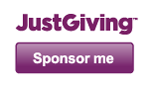 For more information about the walk and why they are running you can read visit
here!
Live life and chase your dreams!